Berichten: 1
Lid geworden op: 27 mei 2019, 21:49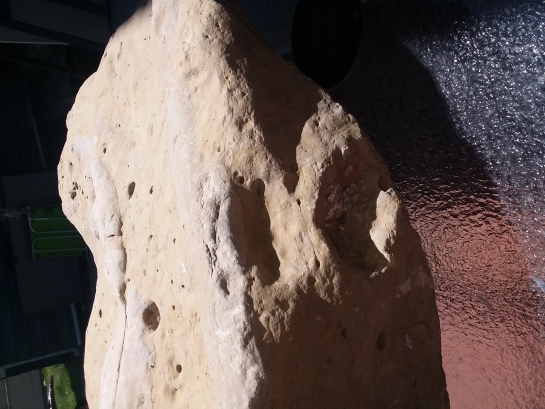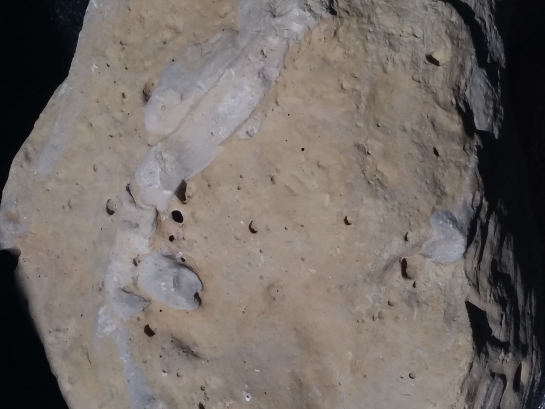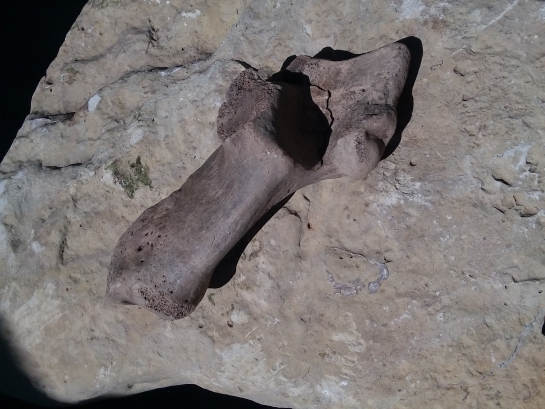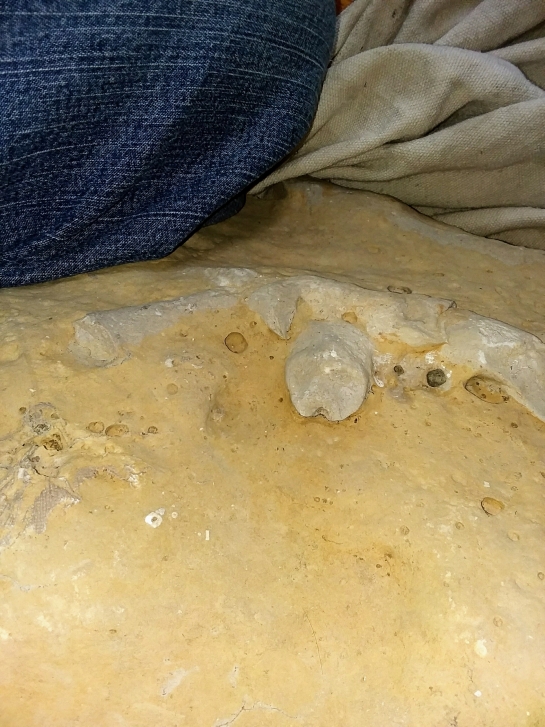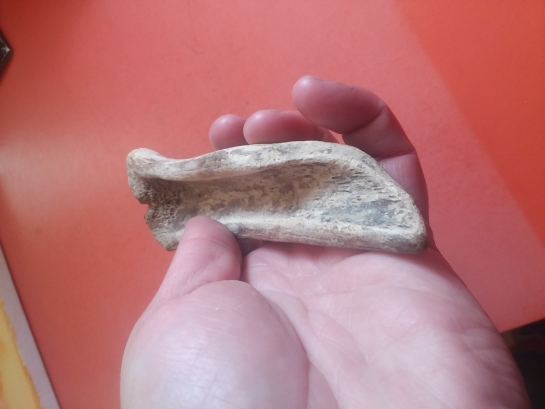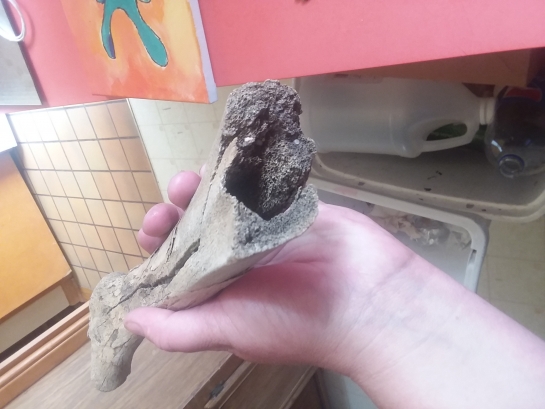 I hope the pictures are ok. I found all these items after a flood of the Arkansas river in Kansas. There is a couple possible bones in limestone, then the dark colored bone about 6 inches long, and another 6 inch bone that has turned to stone, and the last almost turned to stone bone that is 10 inches long. Any help would be awesome. Are they something worth investing time into?
---
Senior Lid
Berichten: 577
Lid geworden op: 12 okt 2014, 22:57
Locatie: Westland
Has thanked: 9 times
Been thanked: 13 times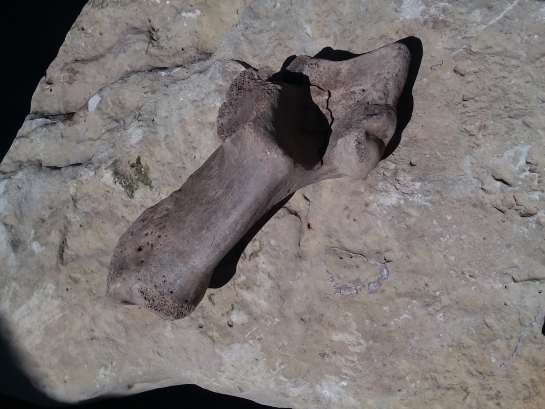 Hi Jenny,
Welcome to the forum.
As a general remark: it would help if you include a ruler or some other method of determining size in your photo's. Size matters.

This item is a heel bone or calcaneus (
http://www.boneid.net/product/medial-vi ... calcaneus/
). From this one photo it looks to be in good shape, robust enough to be of bovine origin, though it could also have belonged to a deer.
I can't help with the other bones. I do recommend that you add more photo's, possibly each in its own thread, to keep the discussion clear.
Kind regards,
Joost
Groeten,
Joost
---
---