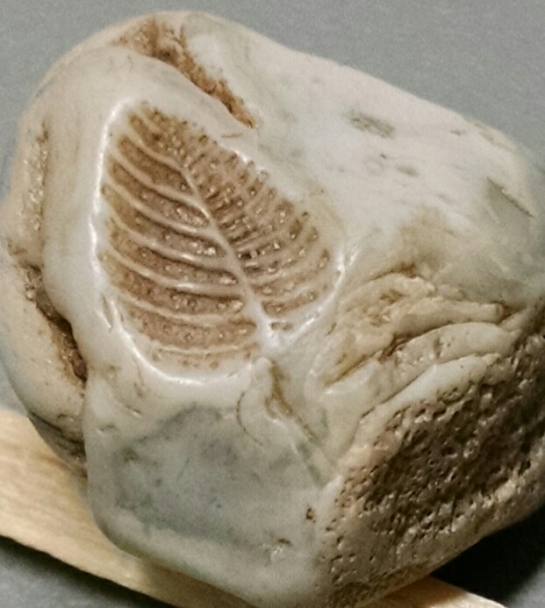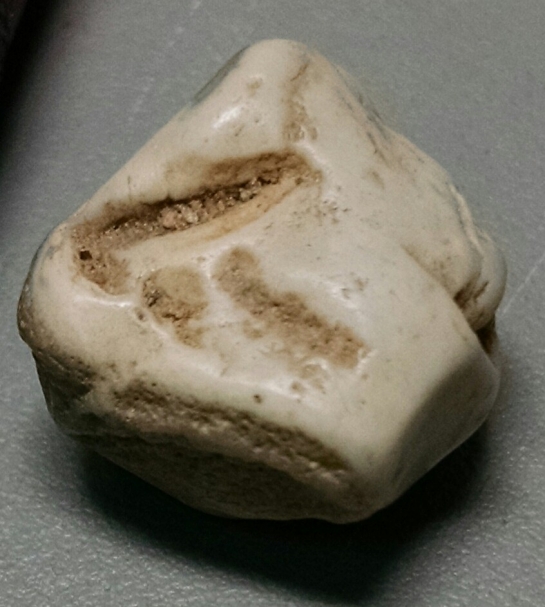 I found this while hunting for agates in a quarry in the Driftless region in Wisconsin along the Iowa border. I was thrilled to discover a tiny fossilized leaf but on closer inspection (and other input), I don't believe this to be a leaf.
Please note that there appear to be pores and there is an appearance of something faintly looking like a tail or stem at the bottom of the close-up picture.
I attached the final picture not knowing if other fossil object remnants or not, and if these could give further clues.
Any assistance on identification would be appreciated. Thanks!
---
Berichten: 445
Lid geworden op: 13 okt 2015, 15:36
Been thanked: 1 time
I cannot help on an identification but YES this is part of a Trilobite pygidium. Nice find! The marks on the back do not look like anything I know.

Cheers,

Pim
---
Thanks a lot, Pim! I honestly don't know what characteristics make this so, as I am a newbie, but I really appreciate your assistance! I plan to learn a bit more about this.

---
Berichten: 2926
Lid geworden op: 12 nov 2012, 10:24
Has thanked: 12 times
Been thanked: 120 times
Couldn't this be an imprint of some sort of bivalve too?
Do you know something about the stratigraphic origin of the piece?


Best wishes,
Oliver
---
Hi. It was discovered in a dirty rock pile in a quarry while looking for agates. Sorry. so the region is all I know.
---
Administrator
Berichten: 8654
Lid geworden op: 28 sep 2003, 20:33
Has thanked: 5 times
Been thanked: 33 times
Contacteer:
Without a doubt, this is an imprint of a trilobite tail section. The 'pores' are tubercle imprints. Without stratigraphic context, it is very difficult to ID this specimen.

Try to learn something about everything and everything about
something (TH Huxley)
---
---