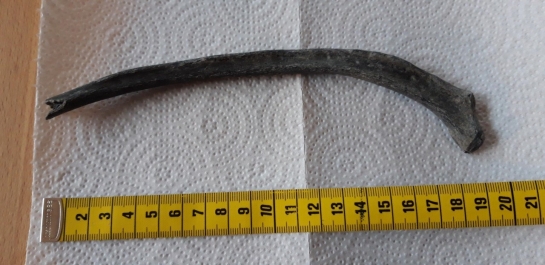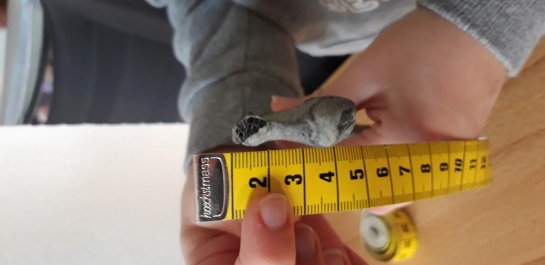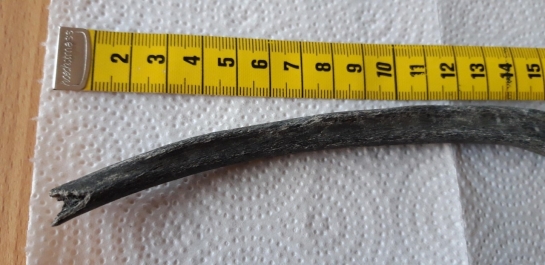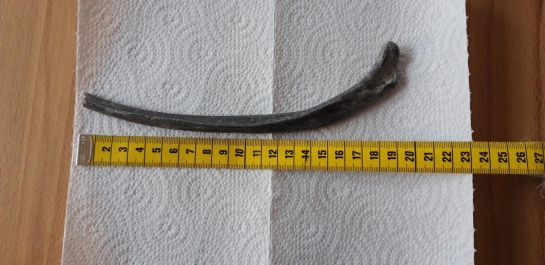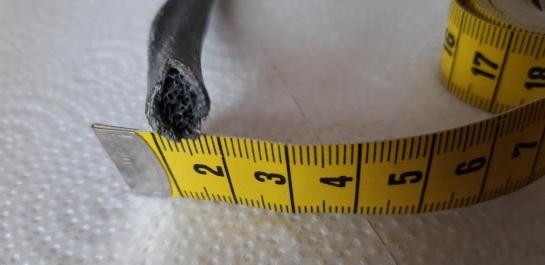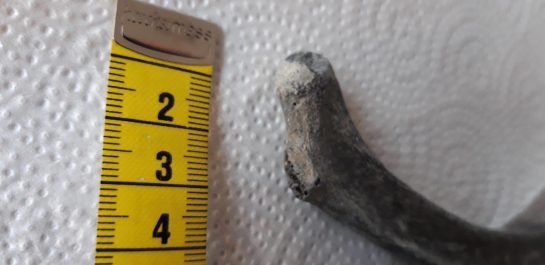 During our last vacation in Zeeland our son found something on the beach of "de Banjaard" near the oosterscheldekering on Noord-Beeveland that should be a fossil.
We suspect that it could be a rib bone. The object is about 20 cm long and 1 cm wide on average. Can you tell us what exactly this could be (eg what kind of animal) and how old is the object?
If you need further information, please let us know.
Thanks in advance.
Best Regards
Meiners family
---
Berichten: 6312
Lid geworden op: 28 mar 2006, 17:11
Has thanked: 113 times
Been thanked: 145 times
Contacteer:
Its a rib bone. Further ID is difficult.
Groet,

Niels
---
---