Berichten: 1
Lid geworden op: 26 okt 2014, 15:21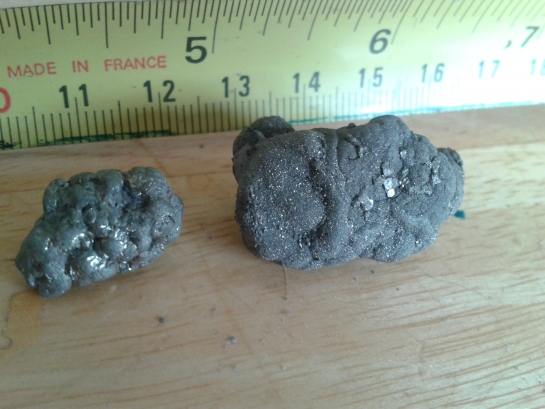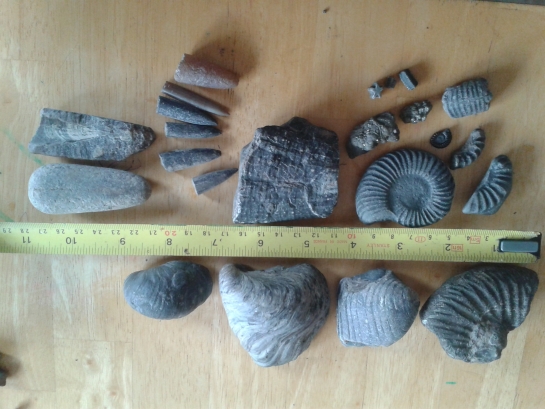 Can any one id these fossils please?
I found them at Mappleton beach on the Holderness coast. I dont know what the large one in the middle could be. Also the pyrite formation. Is it just a pyrite formation or an actual fossil of some thing? It looks a lot more golden than in the photo.
Thank you
tony
[Editted by walkertony on 26-10-2014 at 16:43 GMT +1]
---
Hello the Stones on the first piction, are calld fouls gold, i found that to.
(Pyriet)
---
Senior Lid
Berichten: 412
Lid geworden op: 20 nov 2006, 16:01
Been thanked: 2 times
Contacteer:
Hi Tony,
The fossil in the middle picture is a fragment of a "Pinna sp." (a pen shell )
This is a bivalve that can get realy large proportions.
https://en.wikipedia.org/wiki/Pinna_(genus)
Greetings,
Kevin
[Bewerkt door Maurice op 20-08-2015 om 08:39 NL]
growing old is mandatory, but growing up is
optional.
---
Junior Lid
Berichten: 1
Lid geworden op: 28 nov 2021, 01:33
---
---